21 Jumper Street
Welcome to the exclusive jumping spider shop!
Jumping Spiders
From tiny little peacock spiders to giant jumpers – we have them all.
Order are now prepared for shipment on 5 December 2023
At Bug Frenzy our orders are shipped on Mondays (and occasionally on Tuesdays).  You should receive a Australia Post notification with your tracking number on Sunday night.  When you order our bugs, we ship them via Express Post and delivery is no longer guaranteed overnight by Australia Post, but it should take, on average, 1-3 days to reach you.
NB:If you have not received any tracking updates since lodgement by Wednesday please lodge an enquiry with Aus Post to ensure your package gets to you before the weekend!
Get your order in before our deadline below for our final shipment this year on Monday 11 December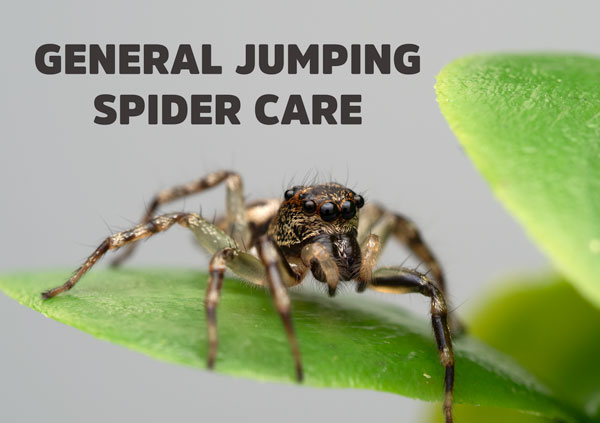 Taking care of your jumper
Jumping spiders are not hard to take care of, but you do have to check on your spider daily to see that his needs are met.  Generally jumping spiders need a bit of space, even though they are tiny and also need a variety of objects to explore in its enclosure such as tiny logs, faux plants etc.  They love to jump and explore their surroundings and therefore, keeping a jumping spider can be very rewarding if you interact with it outside of its enclosure and let it get some exercise.
Your jumping spider will learn to trust you and get to know you over time.  Leaving a couple of bite sized crickets in its enclosure, misting it once a week lightly and providing enough hiding places should cover it's needs.
If you are uncertain about taking care of your jumping spider please send us an email!  
General information
Jumping spiders do not live very long – most species only live up to 3 years
Peacock spider males in particular have very short life spans (some only 3 – 4 months).
Females live longer than males
Jumping spiders are very sensitive to climatic changes as well as moisture/dryness levels.
Jumping spiders prefer to eat flying insects such as fruit flies, flies, hover flies etc, but will eat crickets (appropriate size).
Jumping spiders are some of the few species that can be handled safely as long as it is less than 20 minutes per day (no to stress them).
Please take note of the age of your jumping spider when purchasing – adult jumping spiders (especially males) may only live a couple of months. Therefore, we do not guarantee our jumping spiders for more than 7 days after shipping.
Unless otherwise stated, our jumping spiders are ethically and sustainably wild caught. Read about our ethics here.
We currently have a breeding program in place – check out our breeding room for more information.