We love bugs!
Bug Frenzy is a family business based in South Australia.  All our invertebrates are either captive bred, or sustainably and ethically sourced. We love bugs and want to  encourage that love in others, to educate and ensure that these wonderful creatures will be here for generations to come.  We stock a range of insects – from Scorpions to Stick Insects, Pet Spiders and Roaches and everything inbetween!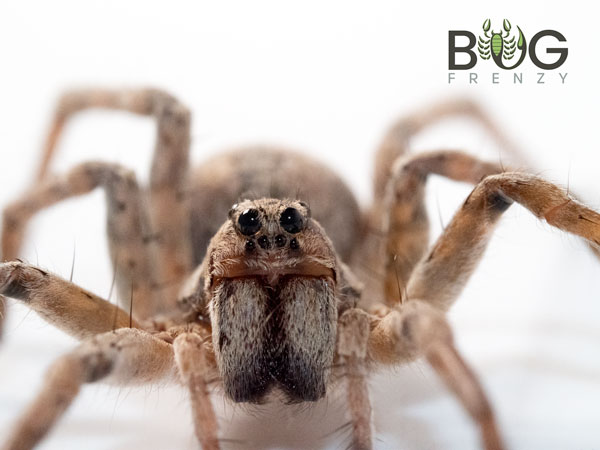 We have Australia's largest selection of invertebrates!
– Your one stop bug and invertebrates shop –
From scorpions to spiders, live crickets and other insects from Australia – we have the bugs that you want.
Feel free to browse our Australian Online Spider and Insect Shop!
 Why keep insects as pets?
"Why would anyone keep insects or even pet spiders?" you might ask. Personally I love the beautiful, strange shape of insects, their colours, diversity, unusual behaviour and interesting life cycle. And luckily, many other people all over the world discover the fun in keeping insects as pets!
Invertebrates such as praying mantids and stick insects are fascinating and quite practical pets. They come in beautiful shapes and colours. It is fascinating to see the animals hunt, grow, molt, lay eggs and see their methods of camouflage and defenses.
An additional practical advantage, is their modest requirements for housing, care and food. Compared to common pets like cats, dogs, rodents and birds they require less time and space. They are also harmless, allergy-free and their food is less expensive than the food of most commons pets. All this makes them an increasingly popular group of animals to keep as pets, for young and old people alike!
ONLINE BUG SHOP
Looking for your next pet?
Our menu explained…
THE NURSERY
Here we showcase the latest bugs that we are breeding and hoping to add to the shop soon
(Under Construction)
INFORMATION CENTRE
Check out our care sheets and "Unboxing Videos" of our kits
CHECK OUT OUR CAPTIVE BRED SECTION
THESE ARE THE NEWEST ADDITIONS!
Get your order in before our deadline below for our final shipment this year on Monday 11 December